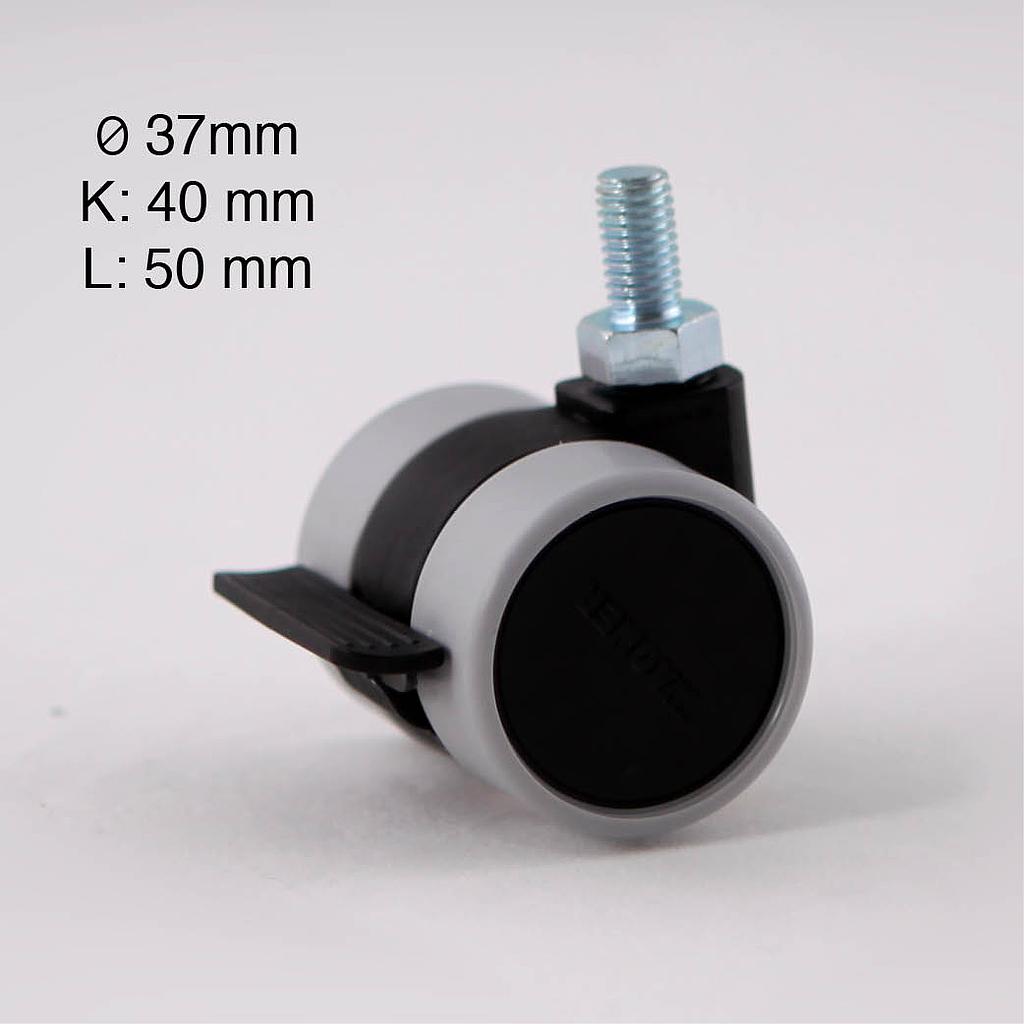 Pyörä, jarrulla
---
Furniture castor with brake

Small and handy plastic dual swivel castors can be attached to the foot part (including the mini-foot part), which makes it easy to move the table from one place to another. 
Capacity 50 kg / castor
Diameter: 37 mm
Height: 40 mm
Width: 50 mm
Install the castors with brake in front of the table and castors without brake behind.
There are no alternative products.
There are no accessory products.